Moving to Guam can be a thrilling adventure, but it can also be a bit daunting. And when that neighborhood is located in a tropical paradise, the excitement level goes up a notch!
It can be exciting and a little frightening to move to a new place, like diving into an uncharted ocean.
But don't worry, with a little bit of preparation, you'll be navigating these uncharted waters like a pro in no time! From embracing the culture to exploring the island, we've got you covered with these tips to know what to look for when moving to a new area.
So buckle up, grab your sunscreen, and let's get started on your journey moving to Guam!
1. Research the area.
Guam is a tropical paradise in the middle of the Pacific. It has a population of ~180,000 people and an area of 210 square miles. While being a small island, it is such an ecological treasure, an island on the edge of the Marianas trench, surrounded by a beautiful live reef. Guam's oceans are beaming with wildlife, with most beaches and snorkeling/diving destinations being easily accessible. You can pretty much get to anywhere on the island within 45 minutes and thats considered a long drive.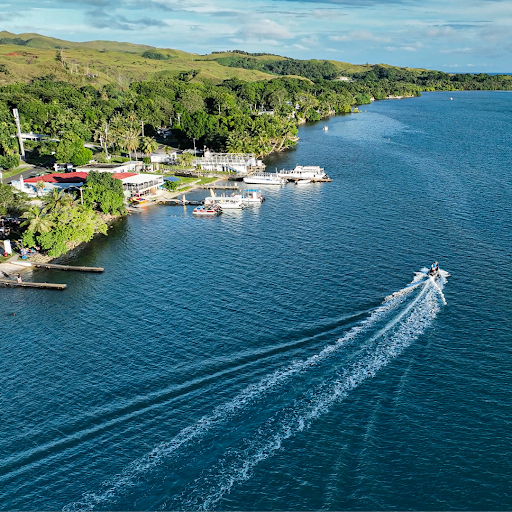 Consider Guam, the 7th most expensive and 51st best state to live in the United States. While the cost of living is higher than the national average at $2,294, the island's pristine beaches, crystal-clear waters, and rich cultural heritage make it an alluring destination. But don't forget to pack your wallet – living in this Pacific paradise comes with a price tag.One common looked over fact about Guam is the cost of living. Since it is a small island, a lot of things need to be imported; and due to its geographical location, those shipments have to go pretty far, which drives the price of most goods up. See the below graphic for an estimated cost of living. There are however, so many things in nature to do on Guam that don't cost anything to do! Many people who move to Guam may end up saving money because they are spending more time outdoors and less "in town", so you'll need to take that into consideration as well.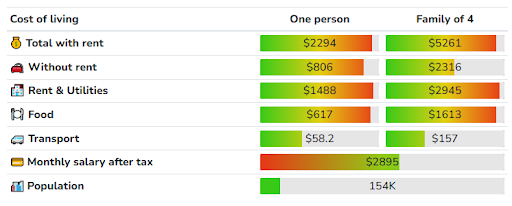 2. Embrace the culture.
Guam has a rich cultural heritage the indigenous people and culture is Chamorro. Guam's culture has a mix of influences from Spain, America, Japan, and the Philippines. When moving to Guam, it is always a good idea to make an effort to learn about the local customs and culture. The people of Guam have a strong sense of cultural pride and identity, learn from them and respect the culture. It is so interesting to see how the environment and the culture are so closely tied together. You may even get invited to a fiesta with some of the best home cooking you will ever have!
Here is a little about the culture on Guam: https://en.wikipedia.org/wiki/Culture_of_Guam
Moving to Guam isn't just about finding a new place to live — it's an opportunity to immerse yourself in a vibrant and unique culture. Embrace the laid-back lifestyle, get to know your neighbors, and don't be afraid to try something new. With a little curiosity and an open mind, you'll discover that living in Guam is about more than just the cost of living — it's a chance to experience a way of life that's both fascinating and unforgettable.
3. Pack for the climate.
Moving to Guam means leaving behind the chilly winters and rainy springs, but don't forget to pack your sunscreen and shades — this island paradise is hot and humid! With an average temperature of 76 to 88 degrees Fahrenheit and plenty of sunshine year-round. Don't worry, though — the island's cool sea breezes and crystal-clear waters will help you stay refreshed. When you're getting ready for your move, make sure to pack plenty of lightweight, breathable clothing. All places on Guam have Air Conditioning, so if you're not by the beach you are at least in a climate controlled room. So, if you're ready to trade in your winter coat for a swimsuit, embrace the tropical climate, and get ready for the adventure of a lifetime in Guam!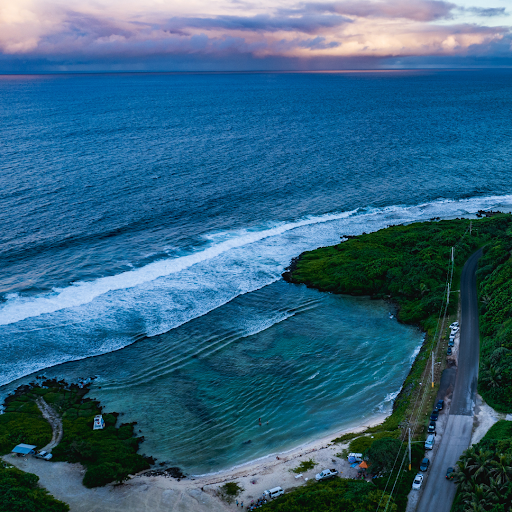 4. Get connected.
Getting a local phone number is recommended as carriers from the mainland US may have spotty coverage or you may incur roaming charges.
The pricing is pretty comparable to the prices in the states, the main cell carriers on island are GTA & Docomo. They all provide cable and home internet services as well, Guam does have high speed internet! So don't worry if you need to work remotely, you won't have an issue. Even though Guam is a small place, getting directions can be tough, luckily Google maps works well. So get connected, and get ready for the adventure of a lifetime!
5. Make new friends.
One of the best things about moving to a new neighborhood is the opportunity to meet new people. Moving in can be an exciting new chapter in your life, but it can also be a bit daunting. One of the best ways to make the transition smoother is by making new friends! Luckily, Guam is a melting pot of cultures and a friendly community, so there are plenty of opportunities to meet new people. Join a local club, sign up for a sports team, or attend community events to make new connections. Don't be afraid to strike up a conversation with your neighbors or colleagues, and always be open to new experiences. Who knows, you might just meet your new best friend while enjoying a fiesta plate or hiking one of Guam's stunning trails. So put yourself out there, and get ready to make lifelong connections in this beautiful island paradise!
Moving to a new neighborhood can be exciting, but it can also be overwhelming. But with an open mind and positive attitude, you'll be able to make your new neighborhood feel like home in no time.