1. Determine your budget
The first step in buying a house is to determine your budget. Consider your income, expenses, and any debt you may have. Determine how much you can afford to spend on a down payment, monthly mortgage payments, property taxes, and other expenses such as utilities and insurance. It's essential to be realistic about what you can afford and not overextend yourself financially. Check out this calculator to help you decide how much you can afford.
2. Find a Real Estate Agent
It's essential to work with a qualified real estate agent who can help you navigate the buying process. A good agent can help you find homes that fit your criteria, negotiate with sellers, and handle the paperwork. At Ellen's Realty, unlike many other realtors, we will provide you "one-stop" service, from finding a home, to helping you with financing, finding a loan and closing escrow. We understand buying your next home can be a daunting task, we will be there with you every step of the way. Connect with an agent here!
3. Get pre-qualified by a lender.
Once you have a budget in mind, the next step is to get pre-qualified for a mortgage. This involves contacting a mortgage lender and providing them with your financial information, such as your income, assets, and debts. They will assess your creditworthiness and determine if you qualify for a mortgage. Getting pre-qualified for a mortgage will give you an idea of how much you can borrow and what your monthly payments will be. Depending on your specific situation you may qualify for special loan programs, for example if you are in the military you can get a VA loan which requires no down payment! Contact us today to find out if you prequalify for a special loan program!
Lenders that service Guam:
– Norcom
– Coast360
– Penfed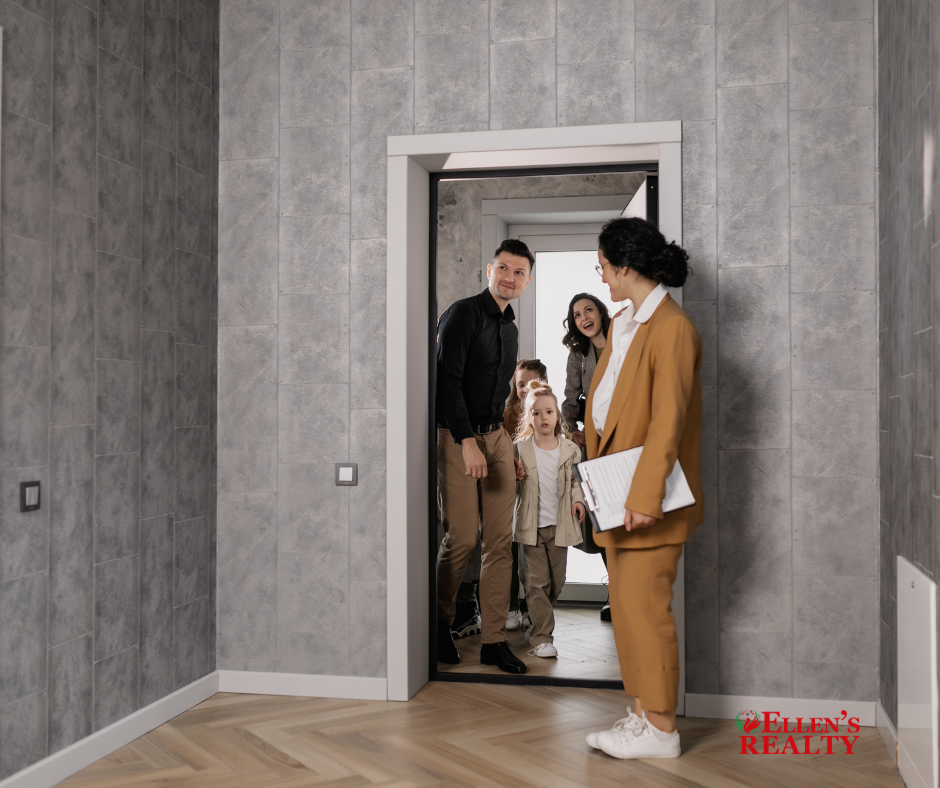 4. Start House Hunting
Once you have a real estate agent, you can start looking for houses that meet your criteria. Make a list of must-haves, such as the number of bedrooms and bathrooms, location, and price range. Your agent can help you narrow down your search and arrange viewings of potential homes. You can also use our Property Search tool on our website to help you narrow down the properties you want!
5. Make An Offer
When you find a house you like, you can make an offer. Your agent can help you with this process, including determining the appropriate price to offer and negotiating with the seller. Once you and the seller agree on a price, you will sign a purchase agreement. The realtor will be your biggest advocate when negotiating the purchase agreement, make sure you find one that will negotiate hard on your behalf!
6. Complete A Home Inspection
Before closing on the house, you should have a home inspection done. This will identify any potential issues with the home, such as structural problems or outdated systems. If there are significant issues, you may be able to renegotiate the price or ask the seller to make repairs. A good realtor will make sure they do a thorough home inspection and if there are issues they must be your advocate.
7. Obtain A Home Appraisal
A home appraisal is an important step in the buying process. It involves having a professional appraiser evaluate the value of the property you are purchasing. The appraisal will help ensure that the price you are paying for the home is fair and reasonable.
8. Secure A Mortgage
After the home inspection and appraisal, it's time to secure a mortgage. Your lender will review your financial information and the details of the property you are purchasing to determine if they will approve your loan. If approved, you will receive a loan commitment letter, which outlines the terms of your mortgage. Completing the pre-approval helps expedite this step, so you have a much higher chance of securing the loan.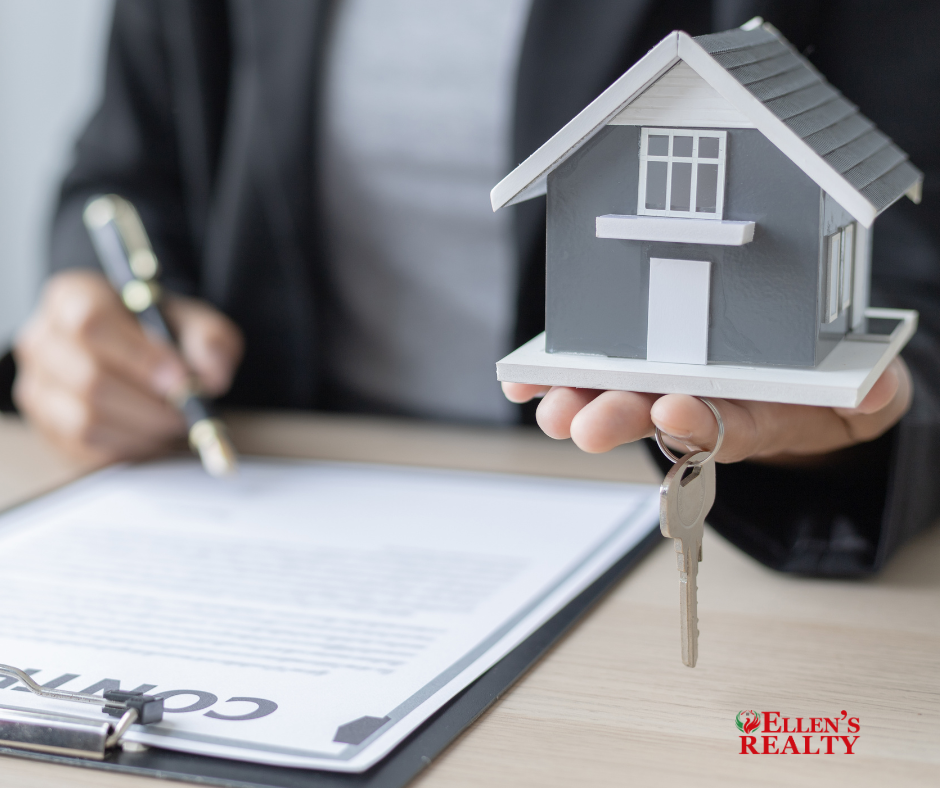 9. Complete the Closing Process
The final step in buying a house is completing the closing process. This involves signing all the necessary paperwork, paying closing costs, and transferring ownership of the property to you. You will receive the keys to your new home once the closing is complete. In general, financing & closing costs can range from 2% to 5% of the purchase price of the property. Your lender or real estate agent in Guam can provide you with a detailed estimate of closing costs based on the specifics of your transaction. It's important to budget for these costs when planning to buy a house in Guam to ensure that you can afford the transaction.
Buying a house can be a complex and lengthy process, but by following these steps and working with professionals, you can make the process smoother and more manageable. Remember to stay within your budget, be flexible and prepared for the unexpected, and keep track of important documents and deadlines. Good luck with your home search! Ellen's Realty is proud to have experienced realtors who can guide you through the process of buying a house in Guam. Our team understands the local real estate market and can help you find a home that fits your budget and lifestyle. We provide exceptional service to ensure that you are making the right financial decisions for your future. Our realtors are skilled negotiators who can help you secure the best possible deal on your dream home. Contact us today to learn more about how we can help you find your next home in Guam.
FAQ
Can a US citizen buy a house in Guam?
Yes, US citizens can buy a house in Guam without any restrictions. Guam is a US territory, and its residents are US citizens. As a result, American citizens are free to purchase and own property in Guam just as they would in the mainland United States.
Can foreigners buy property in Guam?
Foreigners can purchase property in Guam, but there are certain restrictions in place. Non-US citizens may be required to acquire a long-term leasehold interest instead of full ownership. We recommend consulting with a local real estate expert like Ellen's Realty to guide you through the process and ensure compliance with Guam's property laws.
How to buy a house on Guam?
To buy a house on Guam, follow these steps:
a. Determine your budget and financing options.
b. Research neighborhoods and property types.
c. Contact a reputable real estate agent like Ellen's Realty to assist you in finding the perfect property.
d. Make an offer and negotiate the terms.
e. Conduct a home inspection and finalize financing.
f. Close the deal and transfer the property title.
Read the full article here
Is Guam a good place to invest in real estate?
Guam offers a unique real estate market with potential for growth due to its strategic location, thriving tourism industry, and strong military presence. Investing in Guam real estate can be a profitable venture for both residential and commercial properties, especially when guided by experienced professionals like Ellen's Realty.
Can Americans just move to Guam?
Yes, as Guam is a US territory, American citizens can move to Guam without the need for a visa or additional documentation. However, it is important to research living costs, job opportunities, and housing availability before making the move.
How long can a U.S. citizen stay in Guam?
U.S. citizens can stay in Guam indefinitely since it is a US territory.
Do you pay property taxes in Guam?
Yes, property taxes are levied in Guam. The property tax rate varies depending on the type of property and its assessed value. Consult with a local expert like Ellen's Realty to understand the specific property tax implications for your desired property.
How much is a downpayment on a house in Guam?
The downpayment on a house in Guam typically ranges from 10-20% of the purchase price. Lenders may have different requirements, so it is essential to consult with a mortgage professional to determine the exact amount needed for your situation.
Are houses expensive in Guam?
The cost of houses in Guam varies depending on factors such as location, size, and condition. Guam offers a wide range of property options, from affordable starter homes to luxury estates. Ellen's Realty can help you find a property that fits your budget and preferences.
Is it cheap to live in Guam?
The cost of living in Guam can be relatively affordable compared to some US cities, but it depends on your lifestyle and spending habits. Factors such as housing, utilities, groceries, and transportation will determine your overall living expenses.
How much are property taxes in Guam?
Property taxes in Guam vary depending on the type of property and its assessed value. For residential properties, the tax rate is typically around 0.7% of the assessed value. Commercial properties have a higher rate of approximately 1%.
Where can I get a home loan on Guam?
Here are the lenders you can contact for a loan on Guam.
– Norcom
– Coast360
– Penfed
One of our agents would be happy to point you in the right direction