The real estate market of Guam, a U.S. territory located in Micronesia in the Western Pacific, is poised to undergo significant changes in the coming years. The global health crisis has greatly impacted Guam's tourism industry, a major driver of its economy. Meanwhile, an influx of military construction projects and increasing construction costs are expected to shape the island's real estate landscape.
The Impact of the Pandemic on Tourism
Tourism, a crucial sector for Guam, was hit hard by the COVID-19 pandemic. In October 2019, before the pandemic took hold, Guam welcomed 134,830 tourists. By October 2020, that number had plummeted by 98.3 percent to a mere 2,331 arrivals.
However, as travel restrictions have begun to ease, tourist arrivals have started to pick up again, reaching 31,433 in October 2022 – still only 26 percent of the October 2019 numbers.
According to the Guam Visitors Bureau (GVB), tourist arrivals for fiscal 2023 are projected to increase by 33 percent from pre-pandemic levels. An optimistic forecast suggests an increase of 41 percent. Additionally, airline seat capacity is expected to rise by 27 percent in January 2023.
Military Construction Projects Drive Economic Growth
The Department of Defense revealed in November at the Guam Industry Forum 2022 that between $1.2 billion and $2 billion of military construction is expected annually for the next seven to eight years in the Northern Mariana Islands, the Federated States of Micronesia, and Palau. This includes ongoing construction of facilities in Guam for the relocation of U.S. Marines from Okinawa, which has been stimulating the local economy for over a decade.
Rising Construction Costs and Real Estate Market
However, high construction costs are affecting the entire real estate market in Guam. The Guam Chamber of Commerce recently hosted an event providing insight into the economic forecast for 2023. It revealed that over the next five to ten years, the island is expected to see about $1 billion in construction activity. Yet, finding a contractor in the current market can be challenging.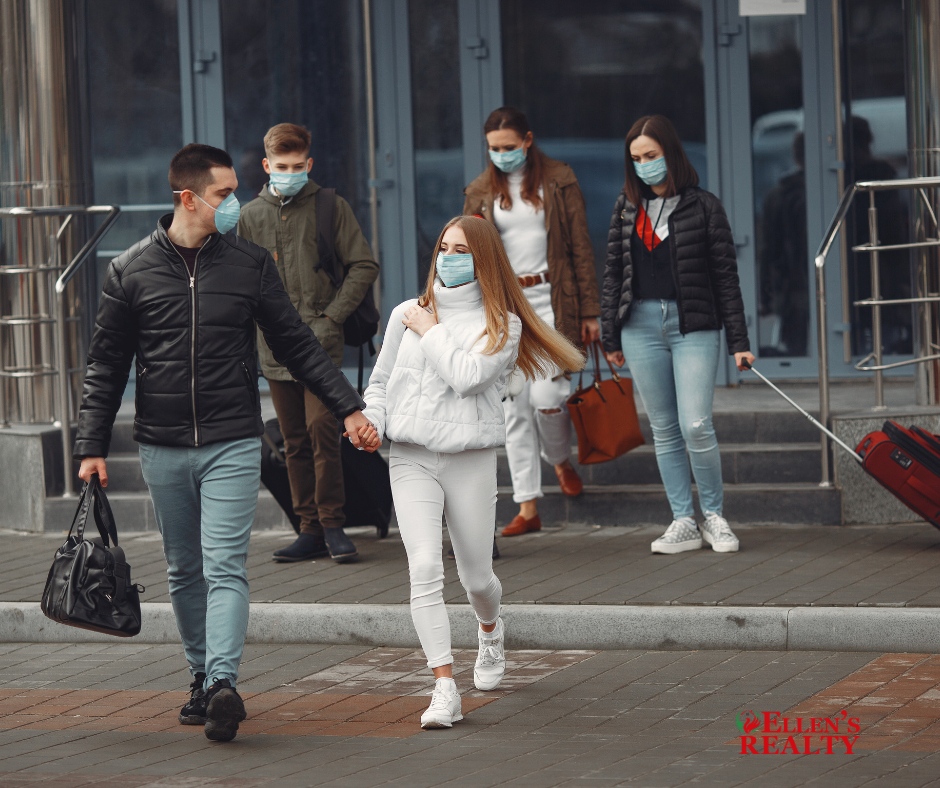 The Importance of Knowing Guam Real Estate Market Forecast: A Guide for Homeowners, Landlords, Renters, First-Timers, and Real Estate Agents
Understanding the real estate market forecast can provide crucial insights for various stakeholders. Here are seven reasons why it's essential for homeowners, landlords, renters, first-time buyers, and real estate agents to stay updated with the Guam real estate market forecast.
Making Informed Decisions
Understanding the market forecast allows homeowners and landlords to make informed decisions about when to sell or rent out their properties. For instance, a forecasted increase in tourist arrivals might indicate a possible rise in demand for rental properties.
Budget Planning
For renters and first-time homebuyers, knowing the market trends can help plan budgets. If construction costs are expected to rise, it might be a good idea to secure a property sooner rather than later.
Investment Opportunities
Landlords and real estate investors can identify potential investment opportunities by keeping an eye on areas with expected growth due to factors like military construction.
Negotiation Power
Real estate agents armed with knowledge about the market forecast will have better negotiation power. They can use this data to convince potential clients of the viability of their pricing strategies.
Risk Management
Homeowners and landlords can manage risks associated with their properties by understanding the market dynamics. For example, if tourist arrivals are expected to decrease, they may want to consider diversifying their rental strategy.
Strategic Planning
For real estate agents, understanding market trends can help in strategic planning. They can focus their efforts on areas with high growth potential and advise their clients accordingly.
Future Proofing
Finally, staying updated with the real estate market forecast can help all stakeholders future-proof their investments. By understanding where the market is headed, they can make decisions that will benefit them in the long term.
Looking Ahead
In conclusion, the recovery of Guam's tourism sector and the influx of military construction projects are set to play a pivotal role in shaping the island's real estate market in the coming years. However, rising construction costs present a challenge that cannot be ignored. As the global situation continues to evolve, so too will the real estate market of Guam.
The real estate market in Guam is poised for exciting changes in the coming years, and Ellen's Realty Guam is ready to guide you through it. With our expert knowledge of the local market trends and our passion for helping clients find their dream property, we're your trusted partner in navigating the Guam real estate landscape.
Whether you're looking to buy, sell, or invest, now is a great time to make your move. With the forecast predicting growth and opportunity, there's no better time to dive into the real estate market in Guam.
Do not miss out on what could be the perfect opportunity for you. Contact us today at Ellen's Realty Guam and let's explore your real estate possibilities together.
Source:
https://www.postguam.com/news/local/expert-high-costs-affect-local-real-estate-prices/article_81ad934e-93d5-11ed-919c-97dede78a8c6.html
https://www.guampdn.com/news/outlook-expect-more-tourists-high-housing-prices-in-2023/article_604c8b42-923b-11ed-a8d1-5b44d808afd2.html
https://www.pacificislandtimes.com/post/what-2023-holds-in-store-for-guam-s-economy