In Guam, the United States has maintained a military presence since 1898 when Spanish authorities surrendered to the U.S. Navy. The U.S. currently has two major bases, Andersen Air Force Base in the north and Naval Base Guam in the south.
Because of its long-standing history and connections in the island, here are 5 reasons why Guam is a top choice for military relocation: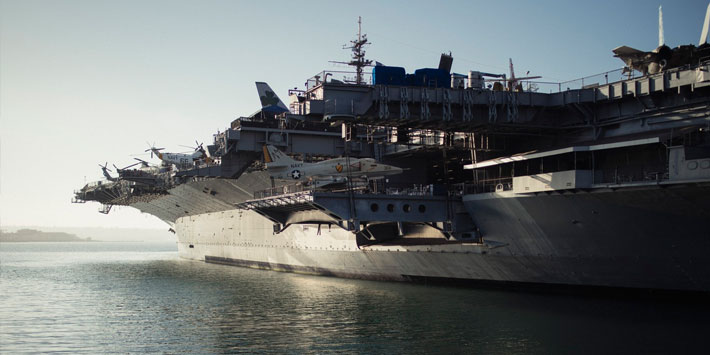 Enjoy (mostly) all of the comforts of living in the mainland
As a US territory, Guam abides by US laws and justice and federal tax code. Guam has regional and international banks such as Bank of Hawaii and Citigroup. Major tax, financial advisory, law, and accounting firms like Ernst & Young have offices there.
Guam also provides several amenities both on and off base. For shopping, the bases' commissaries are well-stocked with popular products. Guam's capital, Hagatna has shopping malls and two big retailers, Macy's and KMart, and several small mom and pop shops located all over the island. If you cannot find a particular item locally, you can order online and have them shipped to Guam.
Guam has a well-established and modern telecommunications system. You can direct dial Guam just like calling another state. Guam also has fast broadband and high-speed internet and competitive cell phone companies. If you're bringing phones with you, the local companies may be able to switch you to a local plan, or if you subscribe to T-Mobile's ONE or Simple Choice America plans, your phone will work in Guam at no additional cost.
For recreation, Guam offers something for everyone. For people who love the outdoors, scuba diving is phenomenal and world class. Hiking trails abound for all abilities that are waiting to be explored. Also, avid golfers can enjoy the golf courses mostly all year round. Alternatively, people can enjoy the many fiestas and celebrations that friendly Guamanians have practically every week, learn about Chamorro culture and history, or simply enjoy the local beaches and feast on various cuisines.
Housing market is well-established and flourishing
Most real estate companies offer a variety of services that cater to the needs of the military and civilians, and their respective families to ensure that their moves go as smoothly as possible. At Ellen's Realty, we have a large inventory of houses and condominiums validated by a housing office near the Andersen Air Force Base or Navy Base Guam. For off-base housing, we have a reliable team who can help make sure that you work within your approved Overseas Housing Allowance (OHA). Each base also provides helpful guides and resources (links are found on their websites) to help newcomers with their transfer and transition to living in Guam.
Excellent support and resources for military families
Not only do each of the bases provide resources to families, Facebook and other social media have additional ways for newbies to connect with the Guam military community. Some of these Facebook groups are Andersen Info – Community Connection and Guam Military Spouses Connect.
Stable yet positive Guamanian economic and political outlook
According to the 2018 economic outlook report, Guam will experience steady upward growth mostly due to private and and publicly funded construction projects. With 2018 as a gubernatorial election year, local leaders say they remain focused on the growth of their economy and on the welfare and safety of families. Business leaders also are optimistic with the federal tax reform which could reduce taxes for individuals and businesses and boost income.
Continuous Improvement on Infrastructure
The government of Guam has recently received funding for ten of its major projects including the Guam Waterworks Authority, Guam International Airport Authority, Guam Power Authority, and the Department of Public Works.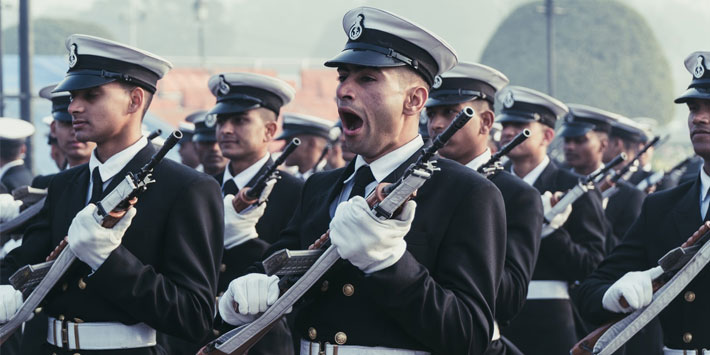 The U.S. Navy recently announced the future site of the Marine Corps Base in Guam on the Naval Computer and Telecommunications site in Finegayan. Preparatory work is currently in progress for the impending transfer of about 4,000 Marine Corps personnel and their families from Okinawa to Guam in the 2024 timeframe. The Navy says about a third of the Corps will be housed in the new base.
In summary, as a US territory with a military presence in the Pacific region for more than a century, Guam is well-equipped to handle a smooth and seamless relocation of military personnel and their families. Having the comforts of home paired with friendly local hospitality, these make Guam a top choice for military relocations.